Skip to Content
Specialty Fuel Distribution Services in Texarkana, TX
We Are Your Full-Service Specialty Fuel Provider
Our specialty fuel services and fuel programs are designed to fill the needs of small-scale farms to large industrial operations. We can provide tanks in various sizes and our well-trained and efficient fleet delivers bobtail and transport loads of fuel. Our specialty fuel services are efficient, affordable, versatile, and convenient. If you need specialty fuel services, your search stops here. You've found your new provider. Reach out today and let's partner up!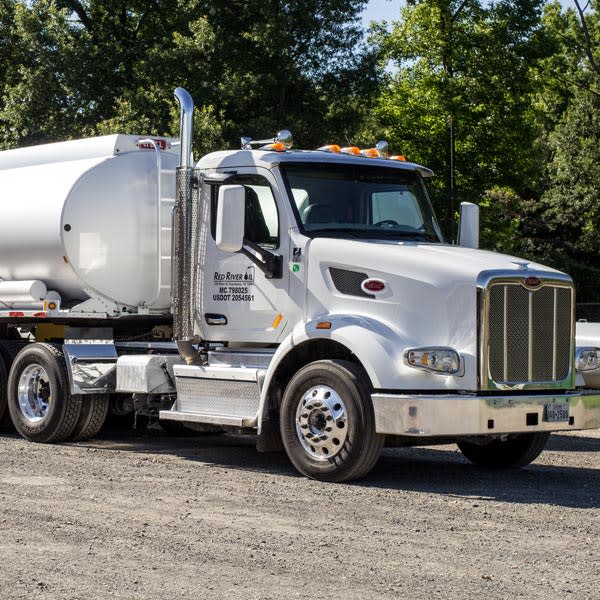 Specialty Fuel Services You Can Rely On
Trust our professionals to deliver you unparalleled specialty fuel services and watch your business flourish. At Red River Oil Company, we provide specialty fuel services, including:
Fuel Management Systems
Emergency Tank Rentals
Fuel-Additive Packages
Tank-Monitoring Systems
Emergency Bobtail Deliveries
Fuel Testing & Filtration
Stamped Meter Tickets
On-Site Fleet Fueling
Available Loaned Equipment
Fueling Facility Design & Construction
We'll Deliver Directly to Your Door!
Red River Oil Company has you covered when it comes to state-of-the-art specialty fuel services. We provide fuel-related solutions to customers looking to make their business operations run more smoothly and efficiently. With our unwavering commitment to your satisfaction, safety, and convenience, you can rest assured you're in good hands when you partner with our professionals. If you have any questions, comments, or concerns, we are just a phone call away. Let us provide you with the ultimate customer service and specialty fuel services. Contact us today to schedule a delivery.
Contact Us for High-Quality Fuel Services