Skip to Content
Oils & Lubricants Provider in Texas & Arkansas
Your Premier, Full-Service Lubricants Provider
At Red River Oil Company, we offer a full line of Phillips 66 PCMO, heavy-duty, agricultural, industrial, and specialty lubricants. As an oil and lubricants distributor, our customers benefit from our relationships with multiple suppliers. We are committed to the highest quality service and have established bonds with major oil companies during our years of experience. Since we are multi-branded, we are able to provide our cherished customers with great options for all their business needs. We offer quality products, exceptional services, and more. We would love to partner with you for all your oil and lubricant needs. To learn more about our products and services, give us a call today!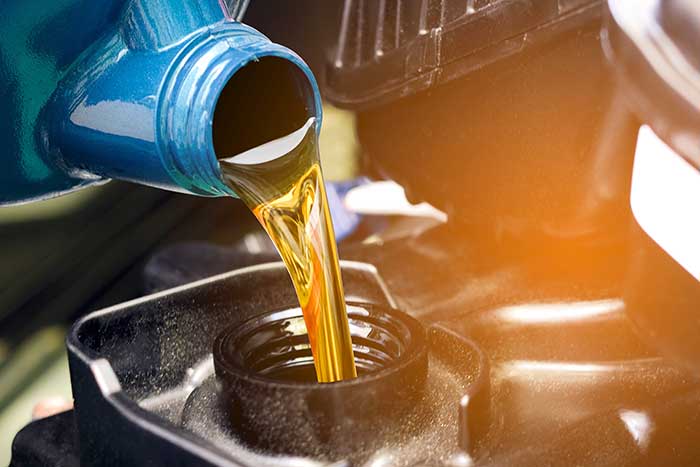 Lubricants Services You Can Rely On
Trust our professionals to deliver you unparalleled oil and lubricant products and services and watch your business flourish. At Red River Oil Company, we provide oil and lubricants services, including:
Heavy-Duty Motor Oils
Passenger Car Motor Oils
HD Transmission Fluid
Automotive Transmission Fluids
Lube Surveys
Used Oil Analysis
Antifreeze/Coolants
Tractor Hydraulic Fluids
Gear Lube
HD & Industrial Greases
H-1 Food Grade Oils
Hydraulic Oils
Industrial Oils
Make Us Your Go-To Oils & Lubricants Provider
Customers can use our oils and lubricants in numerous settings. Because we work with high-quality products, you can expect them to efficiently perform. Red River Oil Company is dedicated to providing exceptional service to a variety of industries. We offer only high-quality lubricants to our customers. As a fully-integrated oil company, we pride ourselves on our delivery of researcher-backed products to our customers. Our products help maintain the efficiency of automobiles and fleets, industrial systems, and so much more. To learn more about how we can help your business, contact us today. The team at Red River Oil Company looks forward to working with you. We highly recommend you check our Specialty Fuel Products for your businesses.
Contact Us for High-Quality Fuel Services